Invest in Cybersecurity Talent and Future Leaders
2023 donation goal - $100,000
Help transform the cybersecurity industry by donating to VTF's 2024 scholarship program, empowering women to advance their careers. Join us in shaping the future of cybersecurity.
Tax-deductible donations

Strengthen your corporate social responsibility (CSR) efforts

Access to a highly engaged community

Make a positive impact on diversity and inclusion

Support the next generation of cybersecurity professionals and leaders
Collaborate with VTF: A New Era of Cybersecurity Education
Donation: Make a tax-deductible donation to VTF and help us transform cybersecurity careers for those in need!
Not For Resale (NFR): By donating your NFR licenses to VTF, you can not only support our mission to transform careers in cybersecurity, but also gain exposure for your brand and have the opportunity to create case studies to showcase your products in real-world use cases.
Access to your trainings: Join VTF in our mission to train the future of cybersecurity professionals and elevate your brand awareness within our growing community. VMware, Palo Alto Networks, Microsoft, AWS, AttackIQ, Splunk, WhizaLabs and other industry leaders have already made an impact by partnering with VTF, and we invite you to do the same. By working together, we can empower the next generation of cybersecurity experts and create a more secure digital future.
Provide us a speaker: Join us as a speaker for our monthly webinars and share your insights and experience with our growing community of 50,000 cybersecurity professionals. Whether you're an executive, technical expert, or product manager, we welcome your expertise in the field and the chance to showcase your company's offerings to our members. Don't miss this opportunity to connect with the next generation of cybersecurity professionals and help us build a stronger, more secure future.
At VTF, our partners do more than just donate - they empower us with their tools, resources, and expertise to drive real change in the cybersecurity sector. By partnering with VTF, companies have seen their brand and solutions promoted to our growing community, while helping to reduce the cybersecurity skill gap. Join us today and be part of the first largest education system disruptor!
Through the partnership with AttackIQ, VTF members have free access to the AttackIQ Academy and earning ISC2 CPE credits, while course reporting is tightly integrated with VTF for streamlined progress tracking. Additionally, AttackIQ has provided keynote speakers and generously supported VTF's mission through donations.
AttackIQ has been awarded VTF's Most Engaged Community Partner Award for its commitment to advancing VTF's mission of organizing cybersecurity career paths, bootcamps, workshops, and conferences. The partnership has provided enterprise testing internships to college-enrolled students through AttackIQ Academy, where VTF interns gain practical cybersecurity skills and earn ISC(2) CPE credits. The partnership has allowed VTF members to gain hands-on experience in automated testing, which is increasingly important in the security industry and the U.S. government.
VTF is thrilled to announce its latest partnership with CISCO Networking Academy, also known as CISCO NetCad, in which CISCO has generously provided free access to premium courses and certifications. As the leader in network security, CISCO is highly sought after by companies seeking to hire skilled professionals in this field.
Through this collaboration, VTF is able to introduce a vast audience of students and transitioning professionals to the latest network security technology and practices, helping them to be more competitive in the job market.
Virtually Testing Foundation (VTF) is proud to partner with Splunk to offer skills training to individuals from communities that have been traditionally underrepresented in the technology industry. With Splunk's support through their Splunk Pledge,
VTF is able to provide accessible and high-quality education in data and technology skills, helping to prepare students for successful careers in our increasingly data-driven economy.
Virtually Testing Foundation (VTF) is excited to announce its partnership with TryHackMe, an on-demand platform for cybersecurity training. As part of the partnership, TryHackMe is donating premium access to VTF members who are enrolled in participating career paths, providing them with hands-on experience with cybersecurity functions.
VTF members and career path candidates will be able to set their own schedules for learning cyberspace using TryHackMe. The partnership with TryHackMe will help VTF members gain the knowledge and experience they need to pursue successful careers in cybersecurity.
VTF is grateful for this partnership and would like to extend a special thanks to TryHackMe co-founders Ben Spring and Ashu Savani.
Virtually Testing Foundation (VTF) is proud to announce its latest partnership with Palo Alto Networks Academy. This partnership will donate premium training and certification access to VTF members who are enrolled in participating career paths. The need for network security professionals is at an all-time high, and Palo Alto Networks skills are increasingly important for anyone looking to build a career in cybersecurity. Our students are the next generation of cybersecurity professionals, and this partnership will help them close the skills gap and build the skills they need to succeed in the field. The Palo Alto Networks Academy builds careers, and we are excited to offer this opportunity to our community.
We are grateful to Nikesh Arora, Chairman CEO at Palo Alto Networks.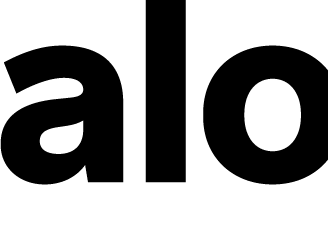 Virtually Testing Foundation (VTF) is excited to announce its new partnership with GiveMyCertificate, a digital certification platform that enables VTF to issue digital certificates to all members after completing their career paths, bootcamps, and webinars. In today's digital age, VTF recognizes the importance of reducing paper usage and promoting sustainability. With automatic verification for every VTF-issued certificate, the partnership with GiveMyCertificate will also streamline the verification process for both VTF and its members. Stay tuned for more exciting announcements from VTF and GiveMyCertificate.
Thanks to co-founders Satyapal Sharma and Ravi Goswami.
Virtually Testing Foundation (VTF) has teamed up with Whizlabs to provide premium access to VTF members who are pursuing a career in cloud security. As the demand for cloud security professionals continues to grow, VTF and Whizlabs are committed to providing accessible and high-quality education to VTF members.
Thanks to founder Krishna Srinivasan and his team, VTF members now have access to a unique and special portal at no cost, which includes Whizlabs' premium resources. VTF is excited to continue its mission of offering cloud security hands-on experience to its members with the help of this partnership.