Unlock Your Potential with VTF Cybersecurity Bootcamp: Empower Your Career and Protect the Digital World
Continuous Security Testing
SKILLS, NETWORK and CERTIFICATE
Unlock Your Potential with a VTF Bootcamp Certificate: Showcase Your Cybersecurity Expertise to the World!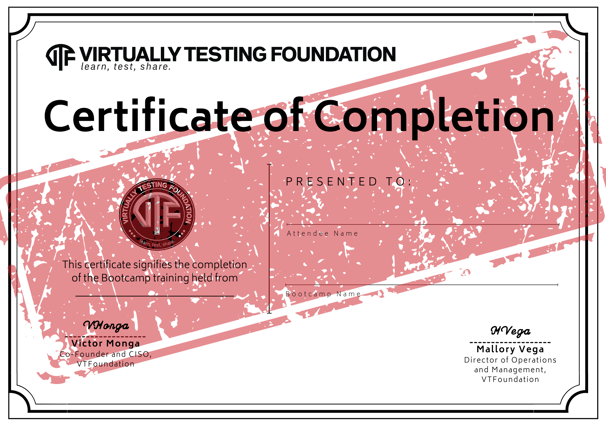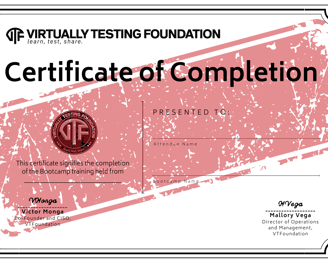 May 2023 bootcamp - Coming Soon!
Continuous Security Testing with Prelude
Introducing our comprehensive bootcamp that provides hands-on experience and foundational knowledge in modern security operations. Designed for entry-level candidates, our bootcamp covers continuous security testing, the roles of red, blue, and purple teams, and MITRE ATT&CK and TTPs. Participants will also receive career development guidance and learn how to crack cybersecurity interviews, setting themselves up for success in the industry. Join us to take the first step towards a successful career in cybersecurity.
Speaker: David Hunt
Topic: Offensive Security
Speaker: David Hunt
Topic: Blue Teaming
Speaker: David Hunt
Topic: Purple Teaming
Develop an understanding of the importance of Continuous Security Testing, a key practice in modern security operations.

Learn about the roles of Red vs Blue vs Purple teams and where they fit into a comprehensive security program.

Gain insights into MITRE ATT&CK and TTPs, foundational knowledge for any security professional.

Get hands-on experience using Verified Security Tests, a modern, more scalable format of the TTP that are consistently structured and safe to run in production environments.

Receive career development guidance and learn how to crack cybersecurity interviews as an entry-level candidate, setting yourself up for success in the industry.
Day 1: Offensive security: This day will introduce the fundamentals of offensive security, how offensive security is handled within organizations, and improvements that can be made by using rules and Verified Security Tests.
Day 2: Blue teaming: This day builds on day 1 and relates offensive security to defensive blue teaming. Learn how blue teaming has evolved, how it is currently handled, and how you can scale security testing, even at small organizations.
Day 3: Purple teaming with Prelude: This capstone ties together the first two days and shows how a purple team can continuously test the security of all production endpoints within an organization. Learn how to run a purple team assessment and communicate the results to managers and executives.
Day 4: Career development tips and tricks: Career development sessions, how to build your resume as an entry level candidate with cybersecurity projects and experience, how to ace an interview - relevant tips and tricks!
Each day, there will be office hours, online collaboration, personal branding tips and tricks to help improve your visibility and gain attention from hiring managers.
March 2023 - Security Analyst
VTF bootcamp for Security Analyst skill provides candidates with valuable training in using SIEM and ingesting data, with the help of Splunk, an industry leader in cybersecurity. The bootcamp is designed to help candidates develop key skills that are highly sought after by employers. Additionally, candidates will receive access to premium Splunk training at no cost, which can help them to further expand their knowledge and expertise in the field of cybersecurity.
Day 1: Introduction to Machine Data and Splunk: This eLearning course introduces students to what machine data is and how Splunk can leverage operational intelligence to investigate and respond to incidents in their organizations.
Day 2: Fields and Advanced Searching: This course is for power users who want to learn about fields and how to use them in searches. Topics will focus on explaining the role of fields in searches, field discovery, using fields in searches, and the difference between persistent and temporary fields.
Day 3: Dashboard Creation and Best Practices: This course is designed for power users who want to learn best practices for building dashboards in the Dashboard Studio. It focuses on dashboard creation, including prototyping, the dashboard definition, layout types, adding visualizations, and dynamic coloring.
Each day, there will be personal branding tips and tricks to help improve your visibility and gain attention from hiring managers.
March Bootcamp Training Key Takeaways
Gain a solid understanding of the fundamentals of Machine Data, the backbone of IT infrastructure.

Identify the core features of Splunk, a leading data platform in the industry.

Learn how to investigate customer issues using scenarios and without operational intelligence, helping you develop essential problem-solving skills.

Understand Fields, Field Discovery, and their importance in data analysis.

Differentiate between temporary and persistent fields and how they can help you organize your data.

Learn how to create temporary fields using the eval command, which will help you extract more value from your data.

Understand the importance of data visualization and how it can help you communicate insights effectively.

Compare different visualizations and manage views to make sure you're presenting the right data to the right audience.

Learn about dynamic coloring, a technique that can help you quickly identify patterns and outliers in your data.
Daily keynote from industry experts to inspire and motivate candidates.

Comprehensive cybersecurity training to help candidates upskill and advance in their careers - at no cost at all.

Engaging hands-on exercises to reinforce learning and provide real-world experience.

Personal branding workshops to help candidates stand out in the job market.

Daily task submissions to earn daily credit towards a certificate of completion.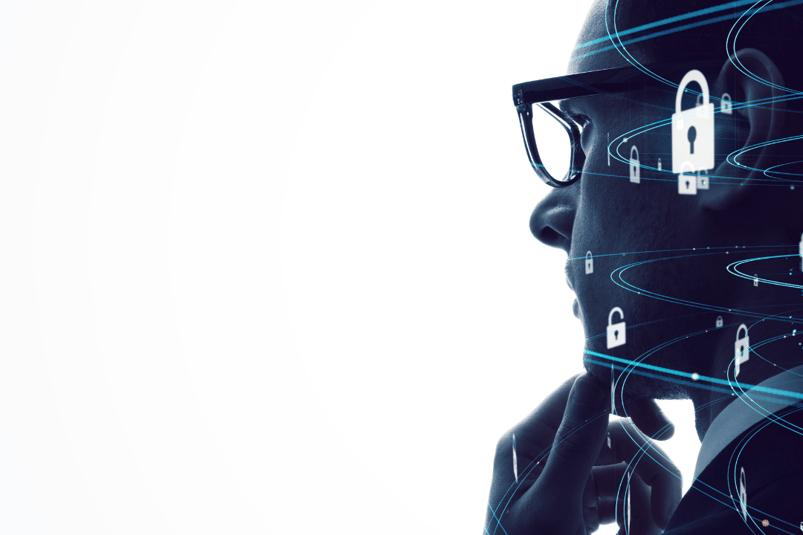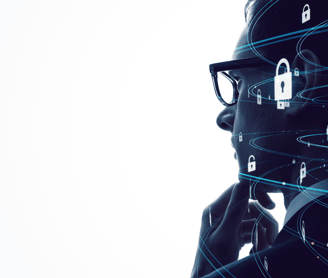 Gain valuable cybersecurity skills and knowledge

Learn from industry professionals with real-world experience

Improve job prospects and opportunities

Enhance personal and professional growth

Network with peers and professionals in the field

Get a certificate of completion to showcase on LinkedIn and other social media platforms

Stay up-to-date with the latest cybersecurity trends and technologies

Start a new career or advance in a current one with a competitive edge

Receive hands-on training and practical experience

Access to job placement resources and career support.
Frequently Asked Questions
At VTF, we believe in the power of education and career growth. That's why we have made our bootcamp accessible and FREE to everyone who is looking to upskill and advance their careers in the ever-growing field of cybersecurity.
Our comprehensive and hands-on approach to learning will not only equip you with the latest industry knowledge and skills, but also provide you with the tools and resources you need to succeed. And best of all, you'll be able to experience all of this without breaking the bank! So, come join us and see for yourself the impact that VTF can have on your career. We can't wait to see you grow and succeed!
Is VTF bootcamp FREE to attend?
At VTF Bootcamp, we understand the importance of flexibility and convenience when it comes to upskilling. That's why we offer a fully asynchronous learning experience through our private Slack channel.
No matter where you are in the world, you can join the VTF community and take advantage of the comprehensive cybersecurity education we offer. With our flexible approach, you can learn at your own pace and on your own schedule. So, take the first step towards advancing your career and sign up for VTF Bootcamp today!
Who the bootcamp is designed for and what kind of skills and experience level are required to participate?
It is designed for entry level candidates who are either students or transitioning professionals. Our program is designed for those with minimum to no experience, so you don't have to be a tech-wizard to get started.
Join VTF bootcamp and take your first step towards a successful career in cybersecurity! We provide hands-on, comprehensive training that will equip you with the essential skills you need to kickstart your journey in this dynamic and rewarding field. So why wait? Sign up today and see where VTF can take you!
Information about application process and how to enroll in the bootcamp?
To enroll in the VTF bootcamp, interested individuals can register and apply when enrollment is open. Once the applications are reviewed, successful candidates will receive an acceptance letter via email and an invitation to join a private Slack space.
The acceptance letter will include further instructions and information about the bootcamp, including the curriculum and daily tasks that participants can expect to complete. Make sure to keep an eye on our website and social media channels for updates on when enrollment opens for the next bootcamp.
Dates and deadlines for upcoming bootcamps and how often they are offered?
VTF bootcamps are offered every other month. The upcoming bootcamp dates and deadlines are announced on our website and social media platforms. Typically, candidates have a two-week window to submit their applications. Once the application window has closed, we review all applications for two weeks before sending out acceptance letters to successful candidates.
Please keep an eye on our website and social media pages for more information on upcoming bootcamps and their specific dates and deadlines.
Enrollment in the VTF Bootcamp during registration period

Approval of application and receipt of acceptance letter

Invitation to private Slack space for communication with other bootcamp participants

Daily submission of tasks to receive bootcamp credits

Achievement of 70% or more bootcamp credits leading to a certificate of completion
January 2023 - Threat Hunting
VTF's January bootcamp to gain a cutting-edge skill in threat hunting. Over 3,500 professionals and students from all around the world participated in this unique opportunity to enhance their cybersecurity knowledge. Each day began with a keynote session followed by hands-on learning experience in the field of threat hunting. This critical skill is highly sought after in the industry and can help open doors to new and exciting career opportunities. VTF is committed to bridging the gap in the cybersecurity workforce, and our bootcamp are a testament to that.
And the best part? It's all completely free. Don't miss this chance to upgrade your skills and jumpstart your cybersecurity journey.
Complete the AttackIQ academy course "Foundations of Operationalizing MITRE ATT&CK" to gain an understanding of the MITRE ATT&CK framework and how to apply it in real-world scenarios.

Learn about Atomic Red Team tests and execute them to understand how security controls can be validated for threat hunting purposes.

Study the techniques used by the advanced persistent threat (APT) group Wizard Spider and execute them in a controlled environment to gain insights into their attack methods.

Analyze the results of the exercises and develop strategies to defend against such attacks in the future.

Participate in group discussions and collaborative exercises to share knowledge and insights with fellow candidates.
Hear from those who have attended January VTF bootcamp - Threat Hunting
"I have been working in the cybersecurity field for several years, but the VTF bootcamp in threat hunting took my skills to a whole new level. The instructors were knowledgeable and the hands-on approach to the material really helped me understand the concepts. I now feel confident in my ability to detect and respond to threats in real-time. I would highly recommend this bootcamp to anyone looking to enhance their threat hunting skills."
"I was a bit hesitant to join the VTF bootcamp in threat hunting, but I am so glad I did. The instructors were excellent at breaking down complex topics into understandable pieces, and I appreciated the focus on practical application. I left the bootcamp feeling empowered and ready to tackle any threat that comes my way. If you are looking for a comprehensive education in threat hunting, this bootcamp is for you."
"I was blown away by the quality of instruction I received at the VTF bootcamp in threat hunting. The instructors were industry experts who brought real-world experience to the classroom. The curriculum was challenging, but it was also extremely rewarding. I now feel confident in my ability to identify and respond to potential threats, and I have a better understanding of the security landscape. I would highly recommend this bootcamp to anyone looking to advance their career in cybersecurity."
"Joining the VTF bootcamp in threat hunting was one of the best decisions I have made in my career. The instructors were top-notch and the content was both comprehensive and engaging. I appreciated the focus on hands-on learning and the real-world scenarios used in the exercises. I now feel better equipped to handle any threat that comes my way, and I am confident that this bootcamp has set me up for success in my career."